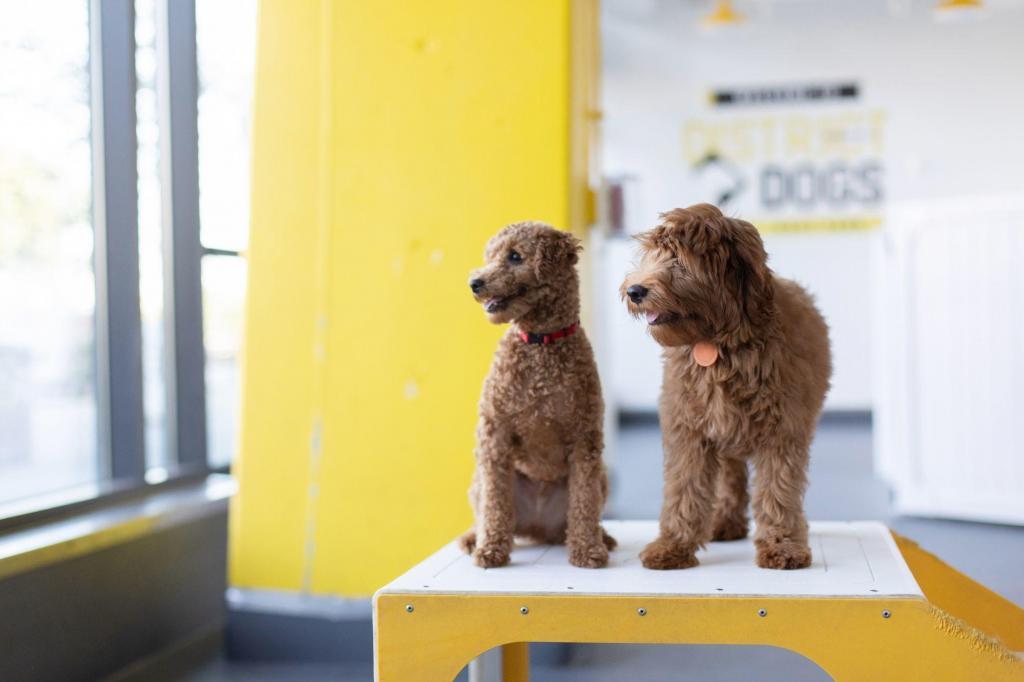 District Dogs is excited to announce four training classes with our friends at Spot On Dog Training.  Check out the classes that are starting in January 2020
Class 1
Date: 1/06/2020
Time: 6:30 PM 
Class 2
Date: 1/06/2020
Time: 7:45 PM
Class 3
Date: 1/08/2020
Time: 6:30 PM
Class 4
Date: 1/08/2020
Time: 7:45 PM
Young puppies are very impressionable and their earliest experiences can have lasting effects on their behavior. This six-week class is designed to help puppies grow into well-adjusted dogs. We'll give you the tools to create a strong foundation of good behavior, while focusing on socialization skills, good manners, and confidence-building. This class is open to puppies between 8 weeks and 6 months of age, with a focus on:
Teaching name recognition and attention skills;
The art of saying "please",
Basic commands like sit, down, and an introduction to coming when called;
Introduction to walking on a leash;
Crate training and potty training;
Managing chewing and mouthing;
Getting your puppy comfortable being handled and groomed;
Addressing jumping up;
Socialization with other puppies and off-leash puppy play time.