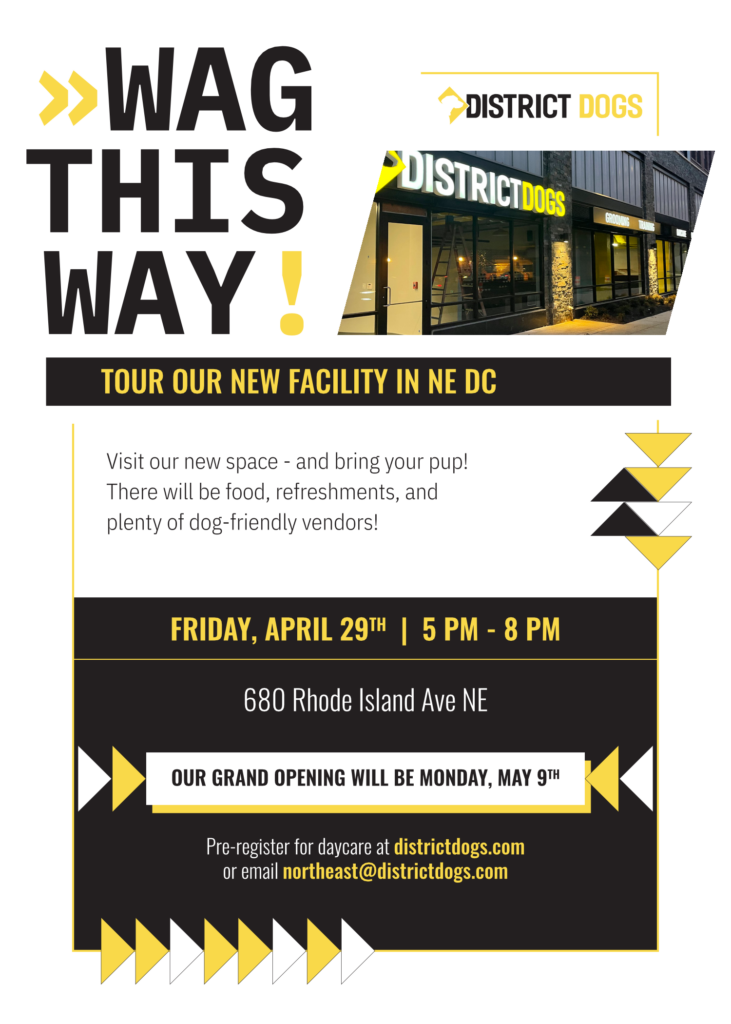 Our newest and largest facility in Northeast DC is just a couple of weeks away from opening, and we're so thrilled that we can share this gorgeous new space with you (finally)! Our Grand Opening will be Monday, May 9th, but you can get a peek at the new facility on Friday, April 29th at our Open House!
This massive facility includes four huge playrooms, multi-sized private suites, our enormous Bark Venue space, dedicated training room, and full-service dog spa – District Dogs Northeast is sure to impress. Once you've booked a free ticket for the open house, grab your pup and tour the space! You'll be able to meet with Northeast staff, including our trainers, managers, and groomers who will have your pups looking and behaving their best! We will have snacks, refreshments, and there will be multiple dog vendors attending, dishing up lots of dog goodies as well!
We're taking reservations for daycare and boarding now, and new customers can register and book today here. We're also offering training courses there now so be sure to book your spot today!